HKU-ASTRI Work-Study Scheme
The University of Hong Kong (HKU) is collaborating with The Hong Kong Applied Science and Technology Research Institute (ASTRI) to cultivate future FinTech talent. Under the Work-Study Scheme, it will develop the Technology Oriented Practitioner (TOP) programme, for first-year students enrolled in HKU Master of Science in FinTech and Data Analytics (MFTDA). ASTRI will provide paid full-time employment for up to 30 students for a nine-month period and assigning them to one of ASTRI's many ongoing FinTech projects. Through the Work-Study Scheme, students can gain practical experience, understand the latest technological developments in the industry and the requirements of the market, and be better prepared to contribute to the development of the FinTech industry in Hong Kong and the region.
It is optional for MSc (FTDA) students to join the Work-Study Scheme. Potential students will be invited to attend the Work-Study Scheme interview.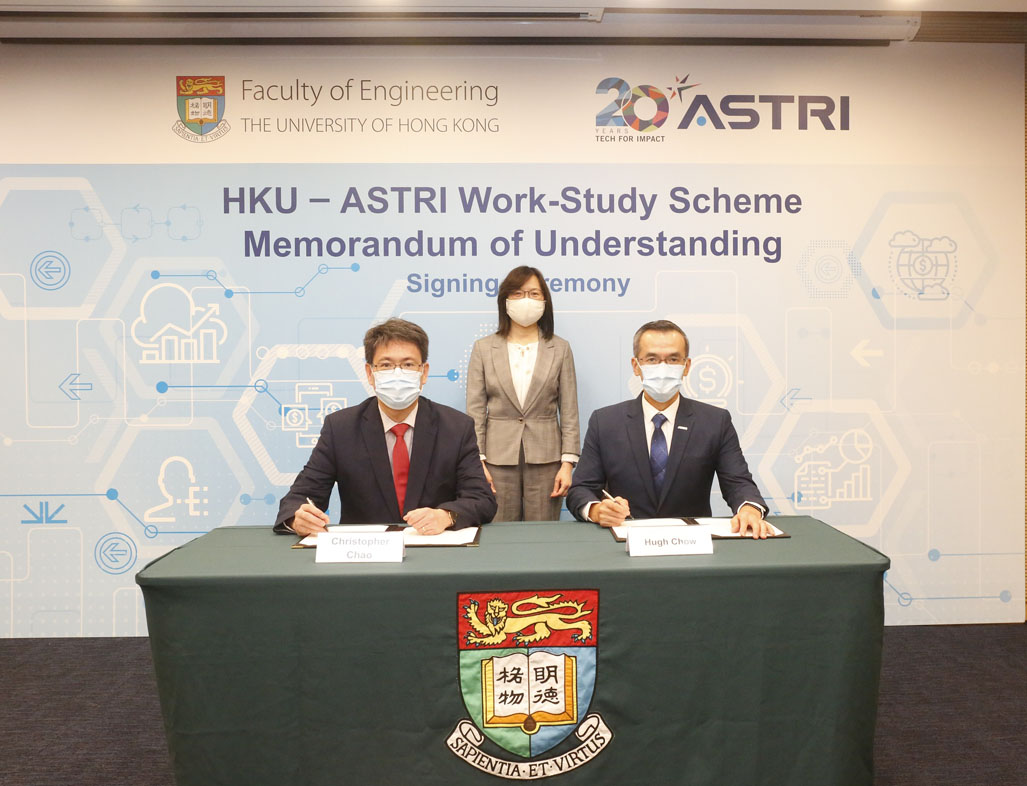 About ASTRI
The Hong Kong Applied Science and Technology Research Institute (ASTRI) was founded by the Government of the Hong Kong Special Administrative Region in 2000 with the mission of enhancing Hong Kong's competitiveness in technology-based industries through applied research. ASTRI's core R&D competence in various areas is grouped under five Technology Divisions: Artificial Intelligence and Big Data Analytics; Communications; Cybersecurity, Cryptography and Trusted Technologies; Integrated Circuits and Systems; and IoT and Sensors. It focuses on five areas of applications including Smart City, Financial Technologies, Intelligent Manufacturing, Health Technologies, and Application Specific Integrated Circuits. To date, ASTRI has transferred more than 750 technologies to the industries and owns nearly 850 patents in the Mainland, the US and other countries.